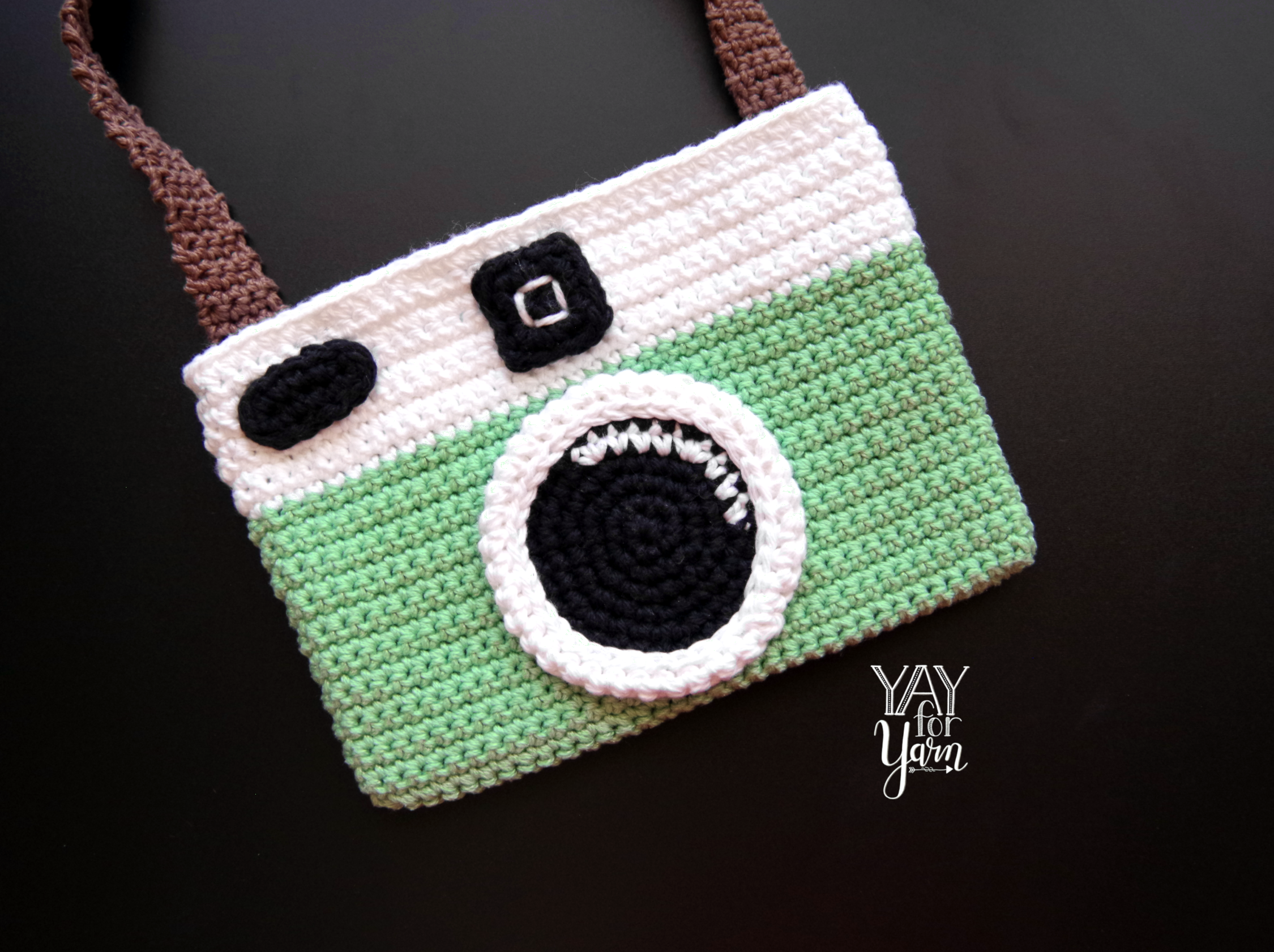 Vintage Camera Purse


PDF Crochet Pattern & Video Tutorial
$4.49 USD
This retro crochet purse looks just like a vintage camera! It's the perfect size for carrying the essentials, and can also be made as a zipper pouch or cosmetic bag.
Skill Level: Advanced Beginner
Please note that this is a Large-Print, Ad-Free, Printable PDF version of a pattern that can be viewed for free, with ads, on my blog. For the free version, click here. Thanks for supporting YayForYarn!
PDF Pattern Includes:
12 pages of instructions 
Over 90 instructional photos
Printer-Friendly Version without photos
Full Step-by-Step Video Tutorial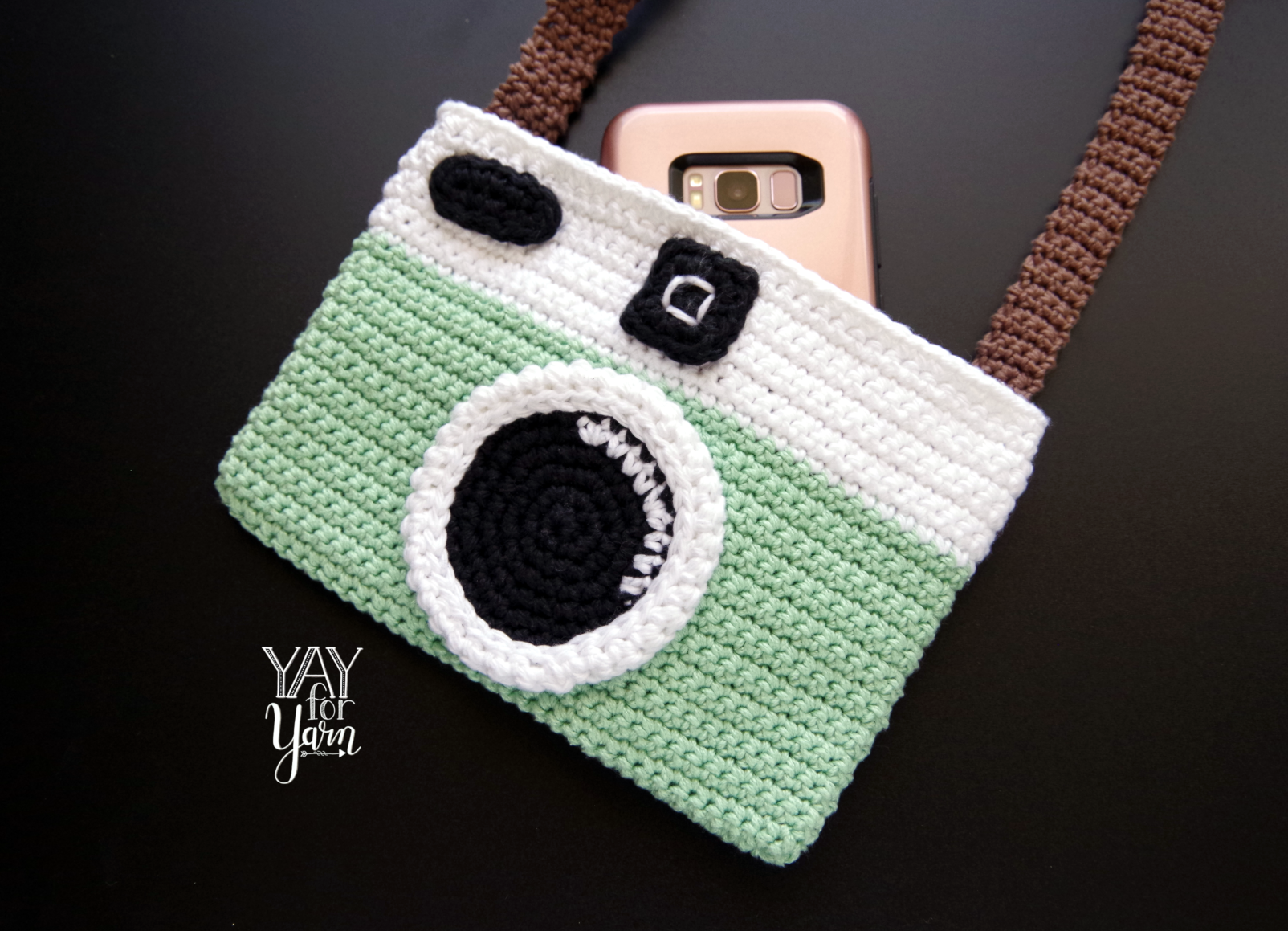 Finished Size:
7 ½" (19 cm) wide; 5 ¼" (13.3 cm) high


You Will Need:
About 80 yards / 74 meters of #4 Worsted Weight Yarn in Mint 
About 45 yards / 42 meters of #4 Worsted Weight Yarn in White 
About 20 yards / 19 meters of #4 Worsted Weight Yarn in Black
About 45-65 yards / 42-60 meters of #4 Worsted Weight Yarn in Brown
US Size G / 4 mm Crochet Hook 
One White Zipper, of which the zipper coil (teeth) is 8" long 
Split Ring or Locking Stitch Marker (safety pin will also work)
Hand Sewing Needle 
White Sewing Thread 
Sewing Pins (optional)
Scissors
Measuring Tape
Yarn Needle or Blunt Tapestry Needle
How Do I Access the Pattern?
As soon as your purchase is complete, you'll be able to access and download the PDF file for this pattern, and view the full video tutorial, ad-free, inside your Yay For Yarn Library.
Ready to Get Started?
Download the Vintage Camera Purse PDF Crochet Pattern