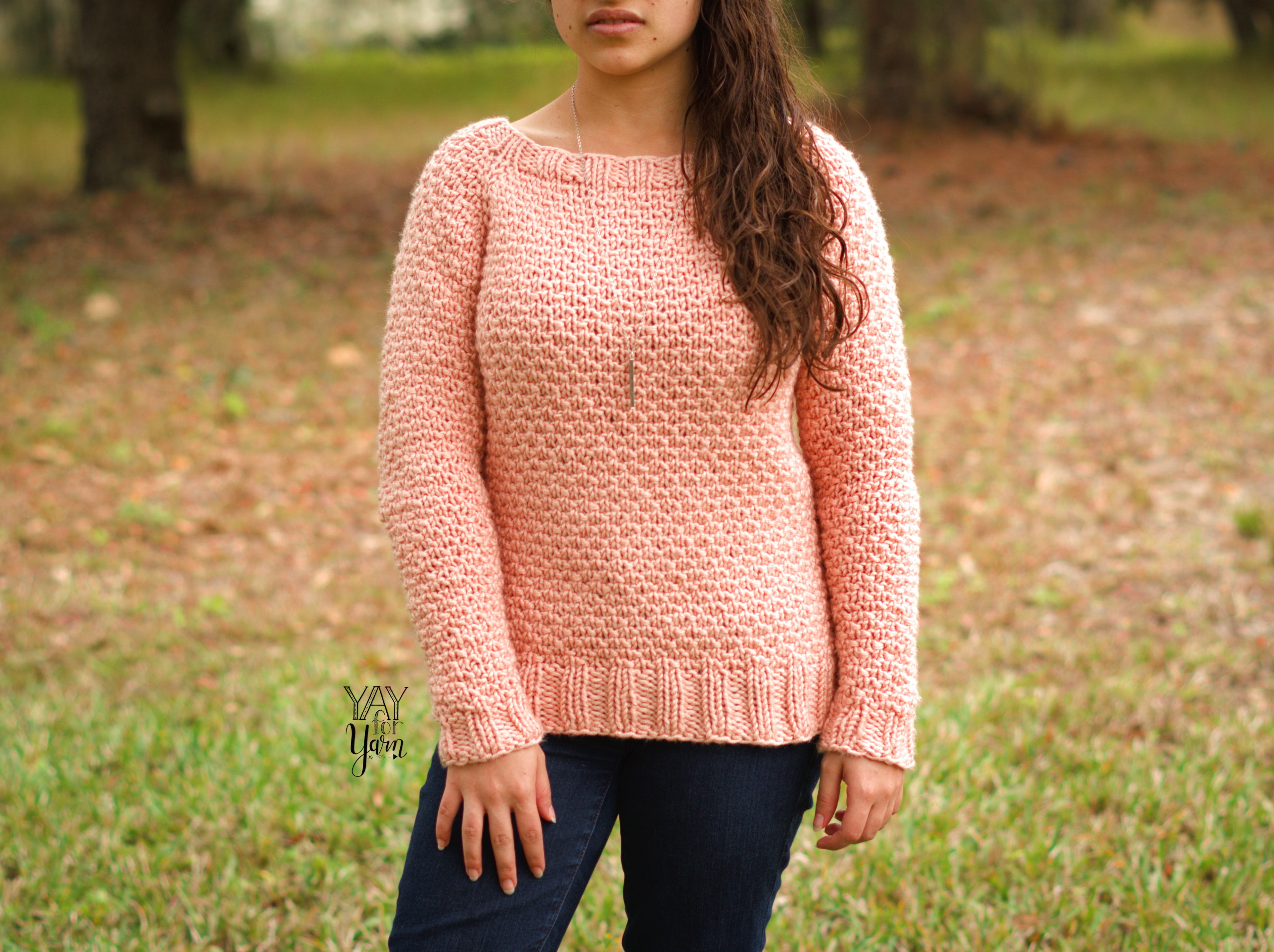 Dotty Pullover
PDF Knitting Pattern & Video Tutorial
$4.49 USD
The Dotty Pullover is one of my favorite designs to date! It's knit seamlessly in the round, from the neckline down to the hems. The dot stitch texture is made only with knits and purls, so if you can knit in the round and work basic increases and decreases, you can knit the Dotty Pullover.
Skill Level: Intermediate
Please note that this is a Large-Print, Ad-Free, Printable PDF version of a pattern that can be viewed for free, with ads, on my blog. For the free version, click here. Thanks for supporting YayForYarn!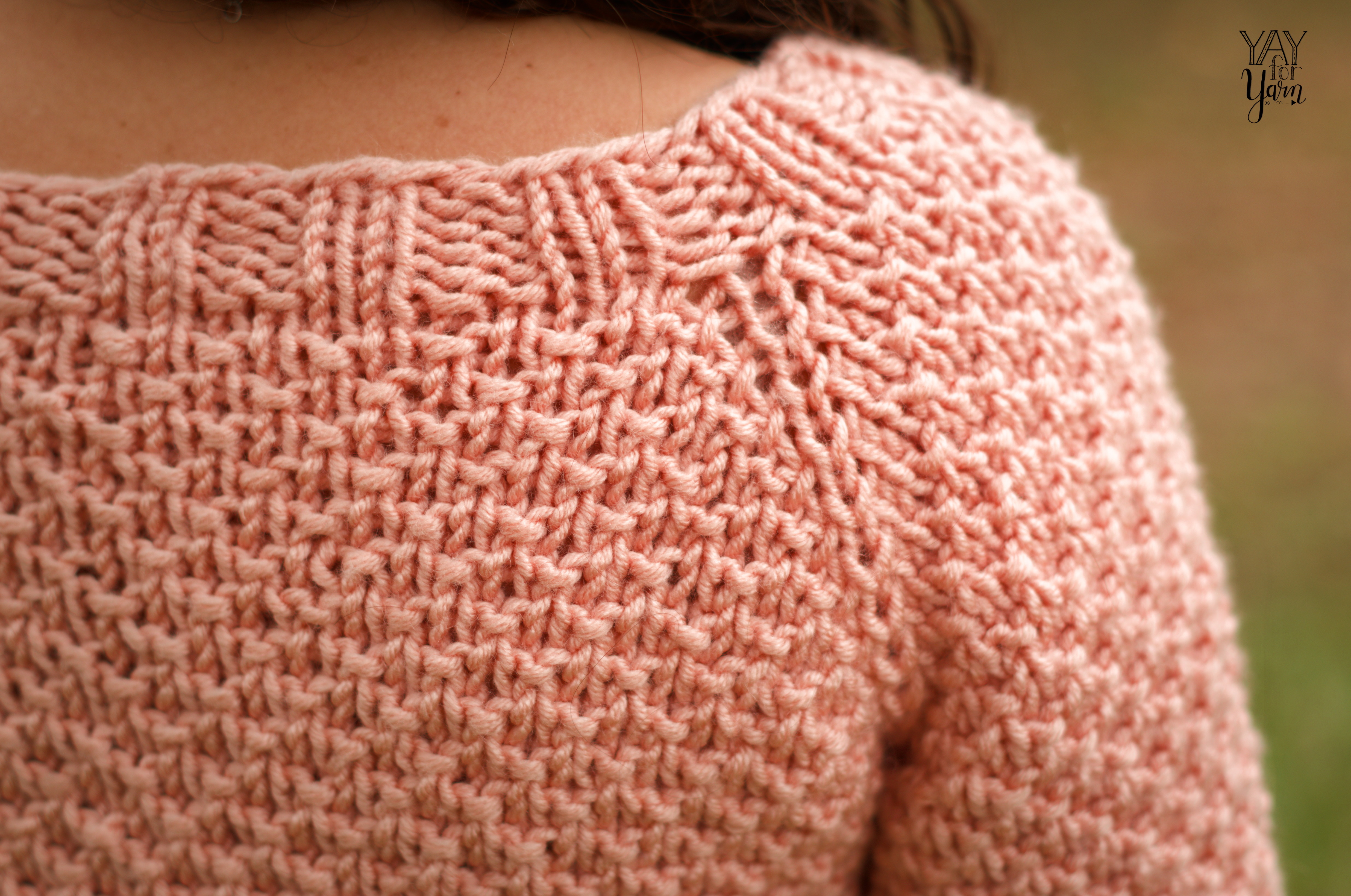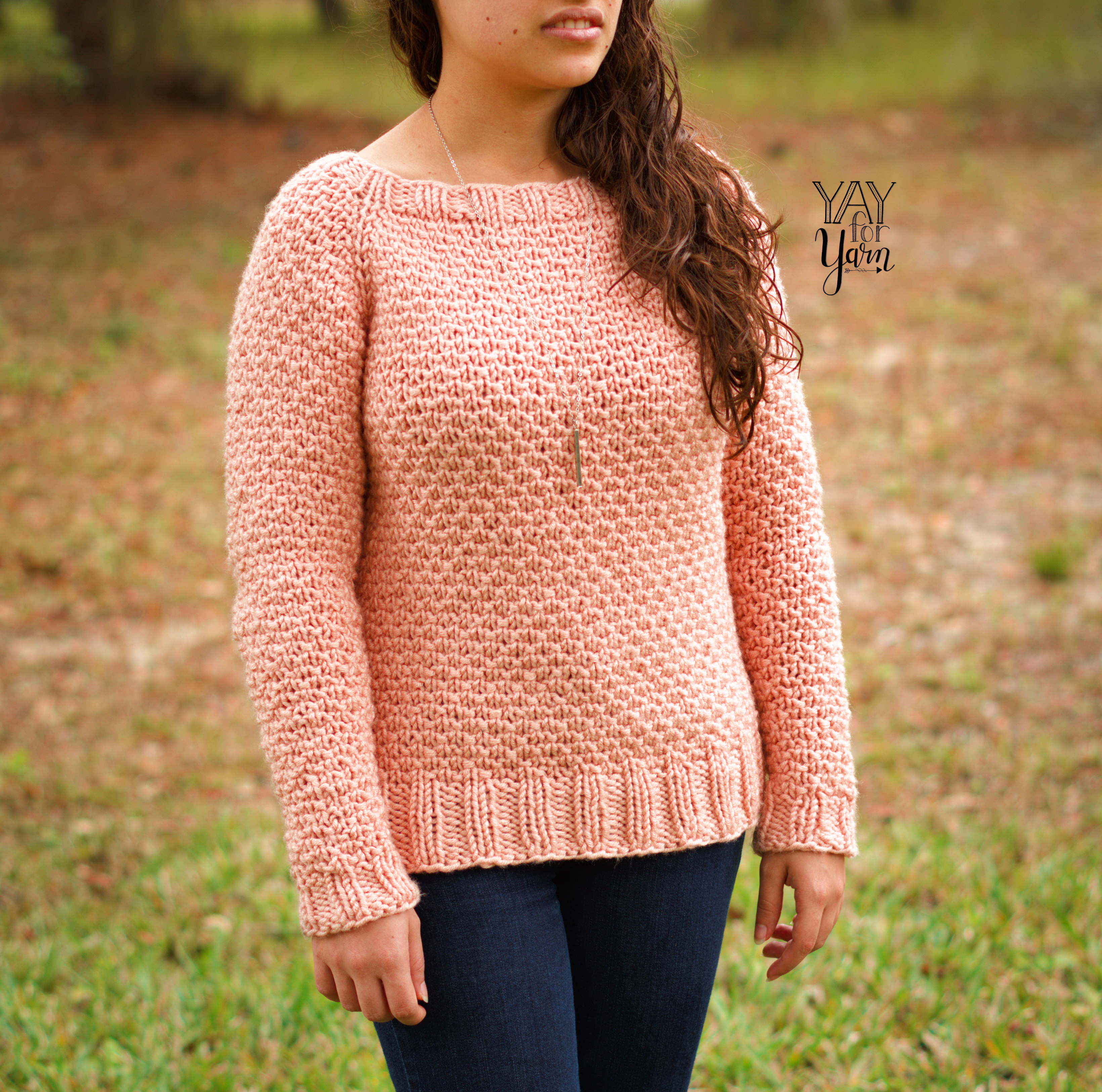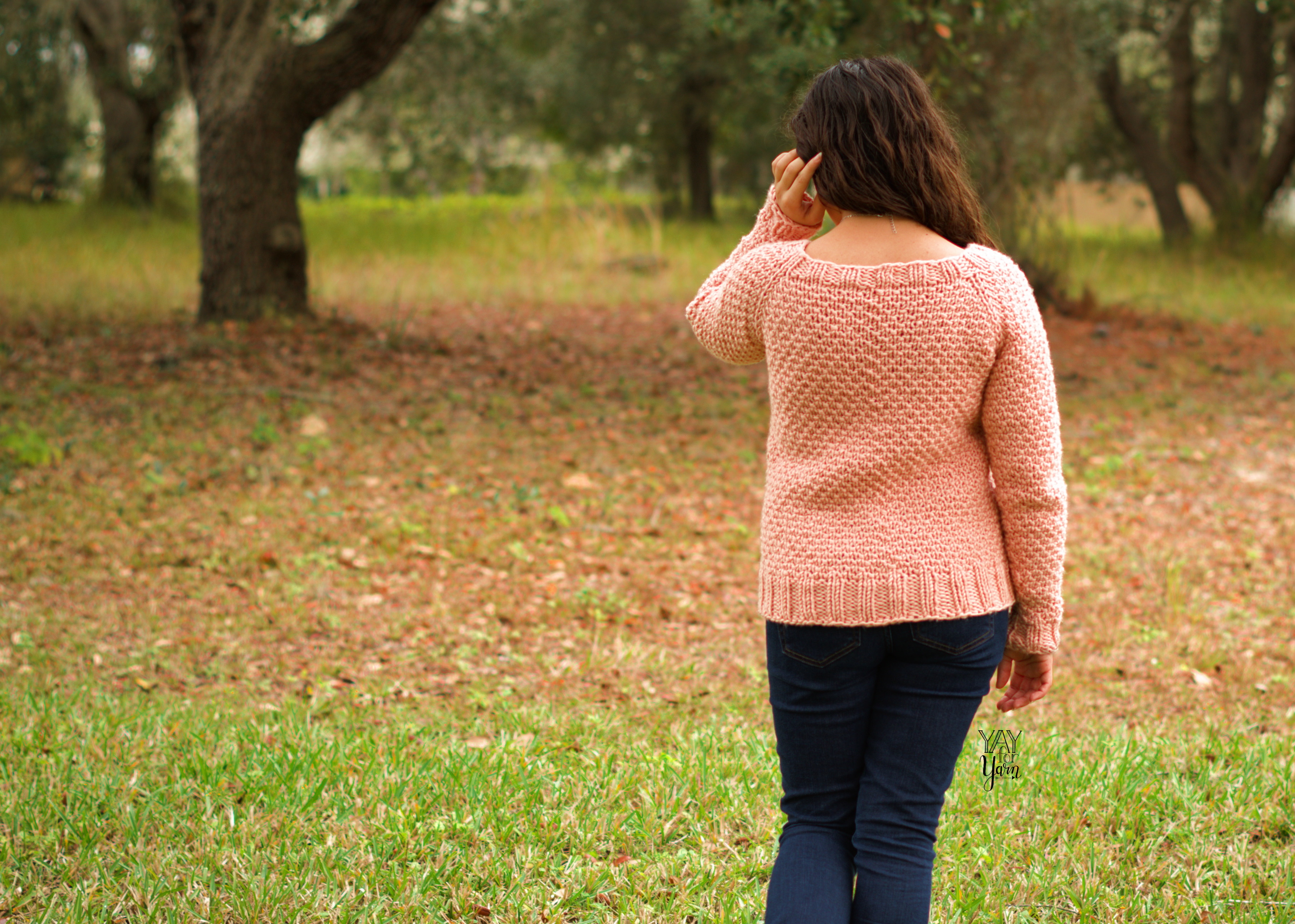 PDF Pattern Includes:
Women's sizes XS to 5X
11 pages of instructions
31 instructional photos
7-page Printer-Friendly Version without photos
Full Step-by-Step Video Tutorial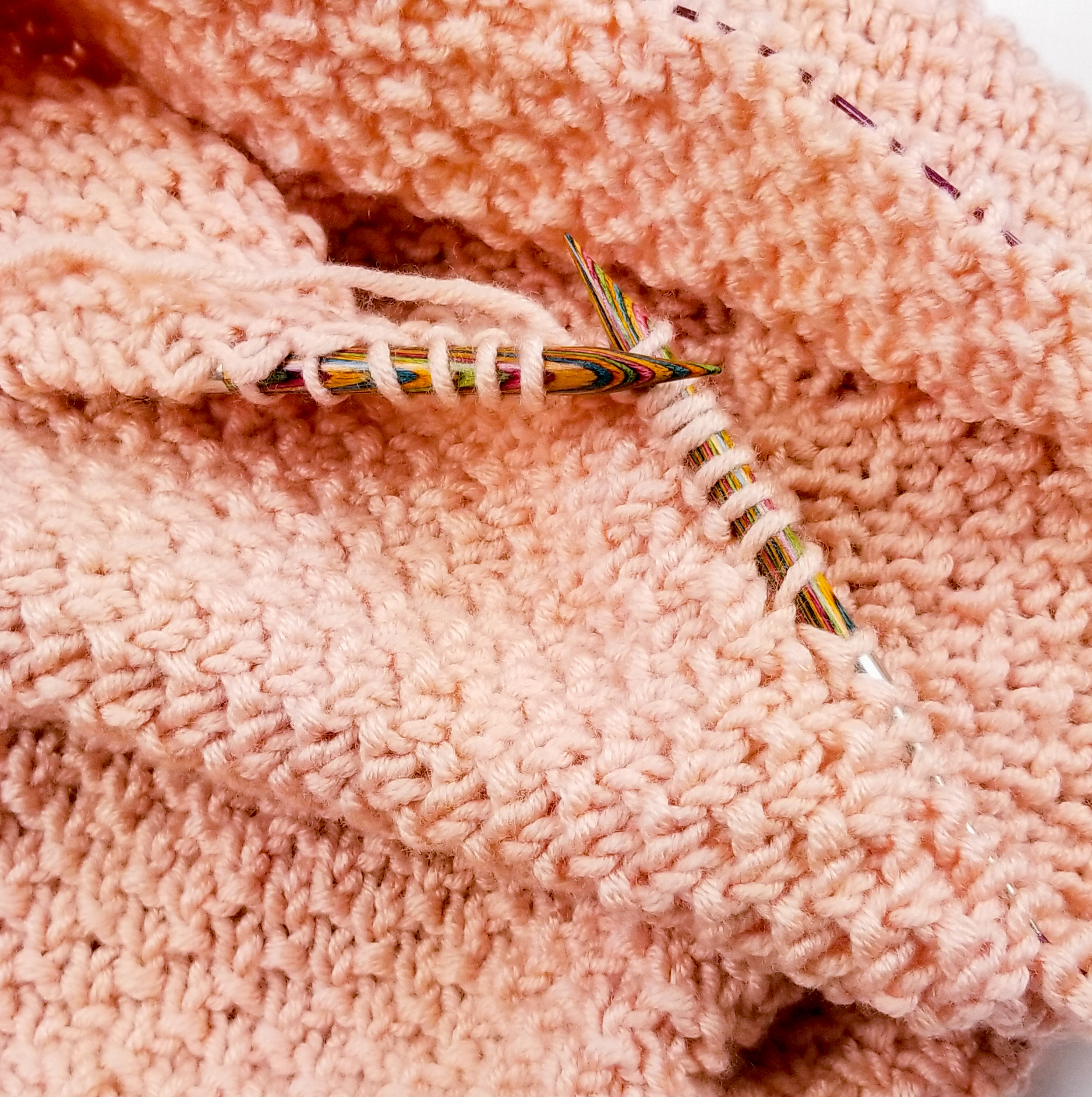 Sizing:
Sizing follows the Craft Yarn Council's standards for Women's sizes.
This sweater has a classic fit, with 2" of positive ease. If you are between sizes, size up if you want a looser-fit sweater, or size down if you want a more fitted sweater. Measure the bust of the wearer, and choose the size that is closest to the wearer's bust measurement, under the title, "To Fit Bust". 
Instructions and yarn requirements for size X-Small are given outside the parentheses, with Small, Medium, Large, X-Large, 2X, 3X, 4X, and 5X given inside the parentheses, like this: X-Small (Small, Medium, Large, X-Large, 2X, 3X, 4X, 5X). When only one number is given, it applies to all sizes.


To Fit Bust:
X-Small: 30" (76 cm)
Small: 34" (86 cm)
Medium: 38" (96.5 cm)
Large: 42" (106.7 cm)
X-Large: 46" (116.8 cm)
2X: 50" (127 cm)
3X: 54" (137 cm)
4X: 58" (147 cm)
5X: 62" (157.5 cm)
Finished Bust / Back Length:
X-Small: 32" (81.3 cm) / 20 ½" (52 cm)
Small: 36" (91.4 cm) / 21" (53.3 cm)
Medium: 40" (101.6 cm) / 21 ½" (54.6 cm)
Large: 44" (111.8 cm) / 21 ½" (54.6 cm)
X-Large: 48" (121.9 cm) / 22" (55.9 cm)
2X: 52" (132 cm) / 22" (55.9 cm)
3X: 56" (142.2 cm) / 22" (55.9 cm)
4X: 60" (152.4 cm) / 22 ½" (57.2 cm)
5X: 64" (162.6 cm) / 22 ½" (57.2 cm)
To knit this sweater, you'll need to know how to: Cast on, Bind off, Knit, Purl, Increase, Decrease, and work in the round on a circular knitting needle.
All special stitches and techniques used in this project are illustrated in the pattern with step-by-step photos.
You Will Need:
692 (777, 874, 968, 1053, 1127, 1194, 1297, 1371) Yards of #5 Bulky Weight Yarn (I used Lion Brand Color Made Easy in Millenial Pink, 7 oz / 200g / 247 yds per skein, 3 (4, 4, 4, 5, 5, 5, 6, 6) skeins)
US Size 11 (8.0 mm) Circular Knitting Needle, at least 32" long (but no longer than the finished bust measurement of the sweater for the size you're making)
4 Matching Stitch Markers that can slide onto your needle (to mark raglan increase placement)
1 Stitch Marker that can slide onto your needle, should look different from the other 4 (to mark end of round)
Scissors
Measuring Tape
Yarn Needle or Blunt Tapestry Needle
2 lengths of Waste Yarn, at least 16" long
How Do I Access the Pattern?
As soon as your purchase is complete, you'll be able to access and download the PDF file for this pattern, and view the full video tutorial, ad-free, inside your Yay For Yarn Library.
Ready to Get Started?
Download the Dotty Pullover PDF Knitting Pattern