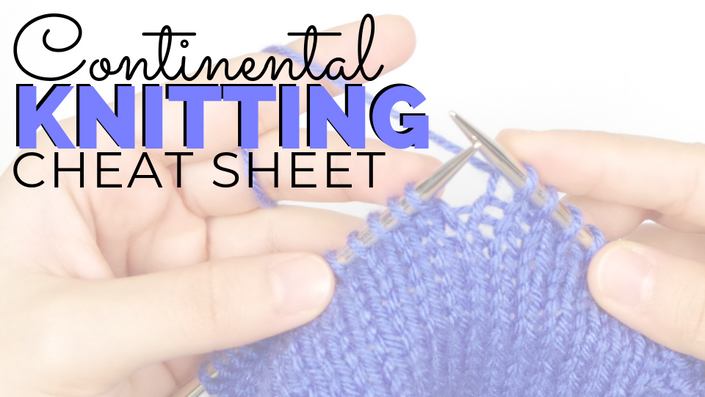 Continental Knitting Cheat Sheet
Printable Photo Tutorial to Help you Switch to Continental Knitting
Have you ever wanted to knit faster? This technique just might be the solution!
You've probably been there. You realize you have a project that's far from finished, but it needs to be done tomorrow. Maybe it's supposed to be given as a gift or shipped off to an Etsy shop customer. Regardless of why you need to finish it, you need to finish it NOW. Under pressure and stress, you scramble to get it done as fast as possible, desperately wishing your fingers could move just a little faster so you could finish in time.
Well, believe it or not, the key to faster knitting isn't moving your fingers faster. It's all about moving them more efficiently.
You see, there are lots of different styles of knitting. While there is no "wrong way" to knit, some styles are naturally more efficient than others. This efficiency comes from making very small, focused movements with the fingertips only.
My favorite knitting style is Continental Knitting. With this method, we hold the working yarn in the left hand, and make our stitches with tiny, quick motions. With practice, Continental Knitting can greatly improve your knitting speed and reduce hand strain.
This FREE printable cheat sheet will show you the basic positions and motions for Continental Knitting.
When I discovered continental knitting, it helped me enjoy knitting even more, as I could knit faster and more efficiently than ever before.

I hope Continental Knitting works well for you!

Your Instructor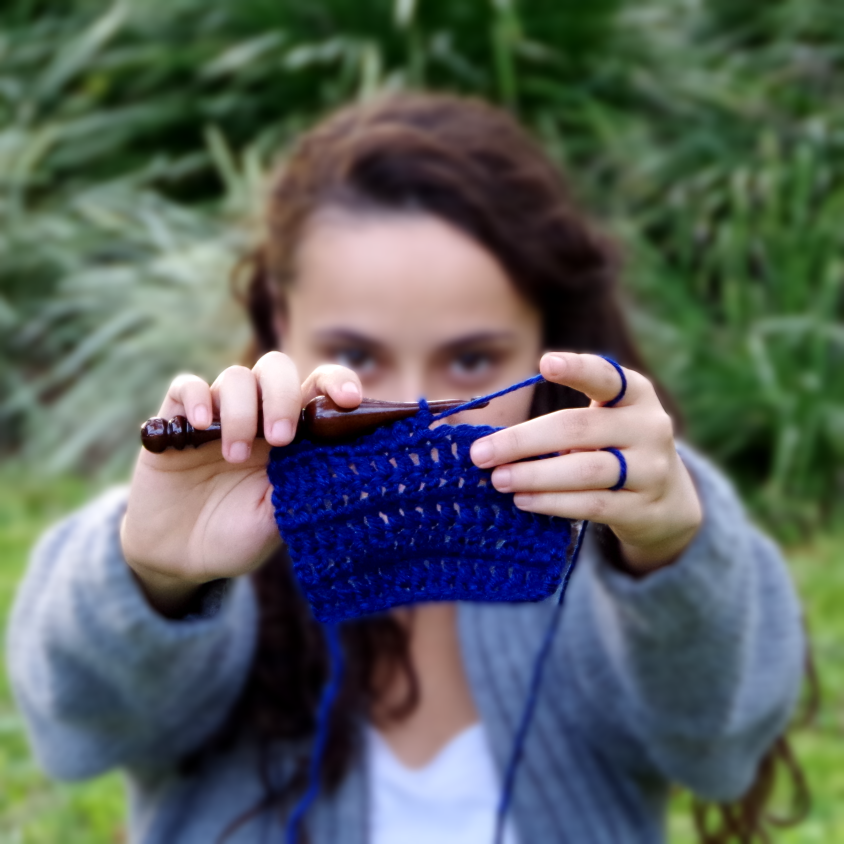 Hey, there!

My name is Brianna, and I've been knitting and crocheting since childhood.

I'm here to get your creative juices flowing, help you improve your yarn-ing skills, and make your projects look even more incredible.
Whether you're just starting out on your crafting journey or you've been yarn-ing for years, knitting and crochet shouldn't have to be frustrating, confusing, or difficult. I believe that with clear, simplified instructions and tutorials, anyone can turn a ball of yarn into something beautiful!
Course Curriculum
Continental Knitting Cheat Sheet
Available in days
days after you enroll